Organic
Vegan
Sugar-Free
3rd-Party Lab Tested
Lion's Mane can help to enhance focus and cognitive function, support your immune system, and potentially even reduce the risk of age-related cognitive decline
Great for reducing jitters, anxiety and afternoon crash from plain coffee or tea
We recommend consuming Lion's Mane first thing in the morning (try it with coffee!) to promote focus and concentration at the start of your day
*Tastes like: Neutral flavor with an umami quality or "richness"*

Benefits and preparation recommendations
Lion's Mane can help to enhance focus and cognitive function, support your immune system, and potentially even reduce the risk of age-related cognitive decline
Great for reducing jitters, anxiety and afternoon crash from plain coffee or tea
We recommend consuming Lion's Mane first thing in the morning (try it with coffee!) to promote focus and concentration at the start of your day
*Tastes like: Neutral flavor with an umami quality or "richness"*

---
CUSTOMER REVIEWS
Customer Reviews
07/09/2021
Anonymous

United States
Best mushroom product I've ever tried!
I've tried a few different functional mushroom brands as I really like to add them to my morning coffee. This one is by far the highest-quality. Most other ones are bland and flavorless, but this one really seems to live up to the claims of health benefits. After I put in my morning coffee I don't feel the jitters or anxiety of plain coffee, and I tend to still have more energy in the afternoon without the crash. Give them a shot!
05/27/2021
Anonymous

United States
No caffeine needed
I quit coffee after I realized how addicted I was to the caffeine so this is a perfect blend to add to my decaf each morning to still feel "sharp and focused" without the jitters or afternoon crash! Plus it supports your immune system so you can't beat that.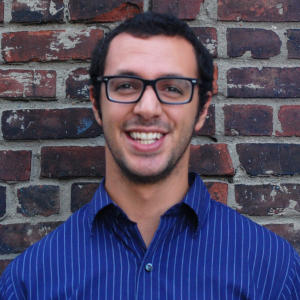 ME
01/17/2021
Max E.

United States
Huge fan!
So I'm new to mushroom extracts -- I tried the Lion's Mane at a friend's suggestion, and have been adding to my morning coffee every morning for the last few weeks. I describe myself as "not a morning person", but I've found that the Lion's Mane helps my morning coffee kick in smoother, and quicker, and the result is I'm able to be more focused and alert for my morning meetings. I've occasionally thrown it in to an afternoon smoothie as well! Would recommend for anyone looking for a boost in morning productivity and concentration.